Customer Letters
----------------------------------------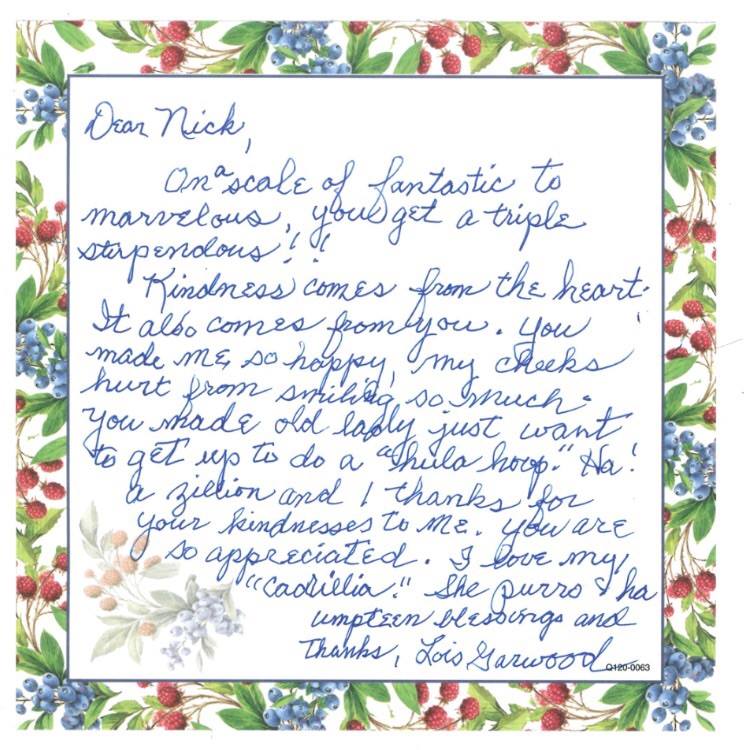 ----------------------------------------
Buy one and give one away!
We have seen the ads where your last Subaru was given to your daughter. Well we did something very similar upon purchasing our Sixth Subaru and what to do with our 2007 Subaru Outback LL Bean Edition Legacy Wagon.
In August of 2015 we decided to order our sixth Subaru. After doing research and calling our original dealer Annapolis Subaru in Maryland and three here in Florida where we now reside, I also called a dealer in Gresham, Oregon as we were headed there in the near future.
A long time college friend and his family live in Gresham, Oregon; his oldest daughter calls me her second father and was in need of a car. What better way to treat her as her father would, but to promise her she could have our 2007 Subaru LL Bean Edition Legacy Outback. It had only 175,000 miles on it and we had maintained it in perfect working order and factory specifications. It also had new 90,000 mile Michelin tires on it. We decided to drive the old car 3100 miles to Oregon and present it to her when we picked up our new car.
We had ordered a new 2016 Subaru 2.5i Outback from a local dealer and planned to drive it back home to Florida, another 3100 miles. In my travels in the thirty years in the Coast Guard and civilian jobs that required considerable driving, I had already made 25 trips coast to coast and in our motorhome we had made several trips around the country…. so adding another round trip across this great country was just another way to see the beauty of some places we had never seen and some we had seen many times.  Fall was just beginning so some of the fall colors added to the beauty. What really surprised us was the number of wind generators that stretched for miles in many of the state's, numbers of oil and gas wells that were producing crude oil and natural gas  and solar panels that were being used to provide power to buildings and homes. Each state offered different panoramas and topography and beauty unique to it's area. The days were long but driving our Subaru was part of the adventure. The comfort and quiet ride and fuel economy of our new Subaru was impressive and added to each day's adventure.
The Subaru dealership in Gresham, Oregon was one of the best we have ever visited. Having taken my call, Mary Salvatore a new salesperson, was professional and skilled in placing our order for the car we wanted with the options we wanted. We were her first sale and it was done from 3100 miles away in Florida by phone. When we arrived, the car was there and ready for us to complete the paperwork and get training on all the systems and programs. They made sure that we would not have any issues during our return trip. To break the car in before we left, we put over 500 miles on it going to Garry's Alma Mater Oregon State, then on to the Oregon Coast to Newport where he grew up and purchased fresh fish to take back with us and then up the coast highway 101 and back to Gresham where we left the next day for Mount Hood, Oregon where Jeff and Garry skied for years. That was a good test of mountain climbing with the car by climbing up to the lodge at over 6,000 feet. The car performed perfectly and no adjustments needed to be made. Before we took off, the general Manager, Nick Smit came to meet us and made sure our experience was perfect. We could not be happier with all the staff we encountered and worked with.
Our new Outback came with Eyesight and it was a blessing having that with us. It was like a third set of eyes and keep warning us of potential issues even before we saw them as well as the side mirror and rear warning systems that told us what was happening all around the car. We felt completely secure in the car.
Carol and I had visited the Subaru factory several years before on one of our cross country jaunts and were so impressed with what we saw and how these cars are made, that we knew we always wanted to stay with the brand. We could never be more proud than to say we are Subaru owners.
Garry and Carol Domnisse
Leesburg, Florida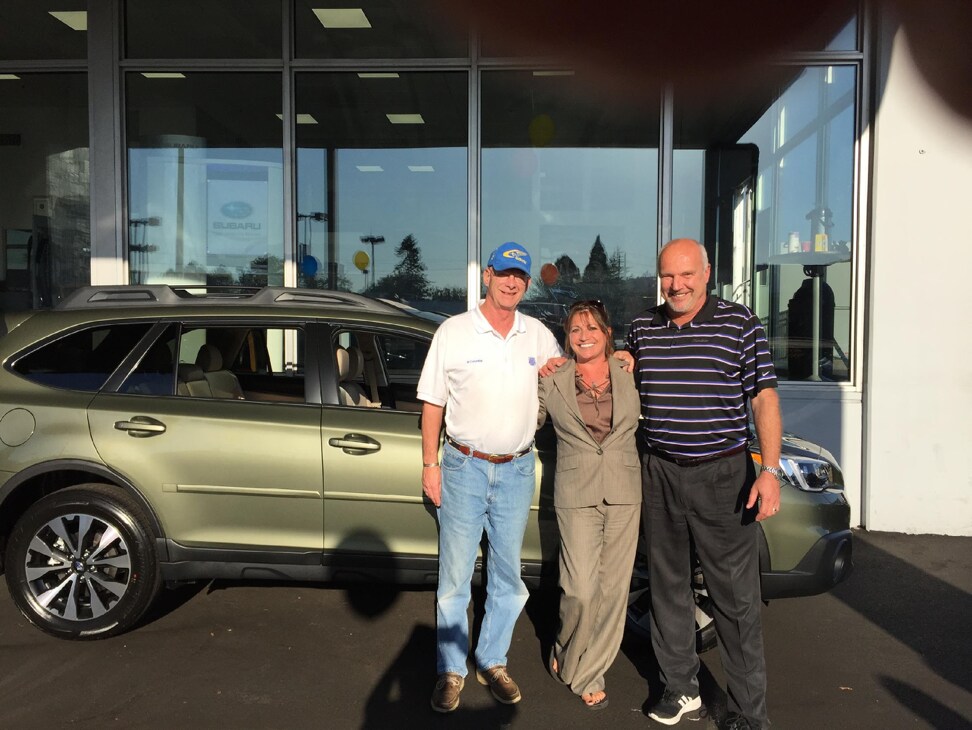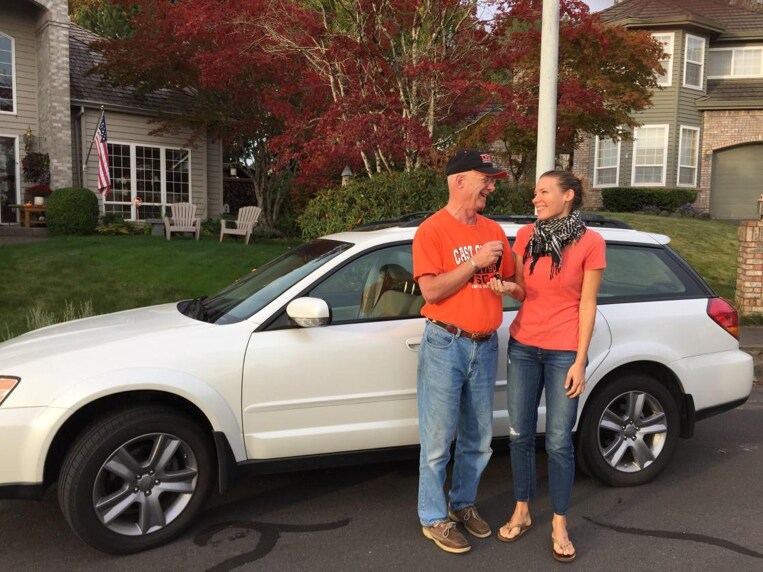 Hours
Monday

08:00am - 08:00pm

Tuesday

08:00am - 08:00pm

Wednesday

08:00am - 08:00pm

Thursday

08:00am - 08:00pm

Friday

08:00am - 08:00pm

Saturday

08:00am - 08:00pm

Sunday

10:00am - 08:00pm
Make an Inquiry
* Indicates a required field