The 2023 Subaru Love Promise Customer and Community Commitment Award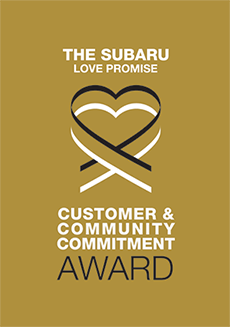 We've been nationally recognized for our dedication to our customers, our community, and the Subaru Love Promise.
We're honored to receive the 2023 Subaru Love Promise Customer and Community Commitment Award. This award nationally recognizes elite Subaru retailers who provide an exceptional customer experience at every interaction with Subaru. These retailers have also demonstrated an outstanding commitment to supporting passions and causes in their local communities in important areas such as the environment, community, health, education, and pets.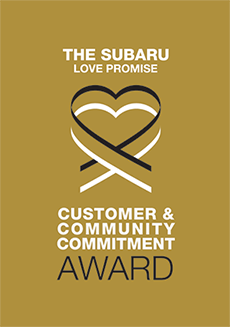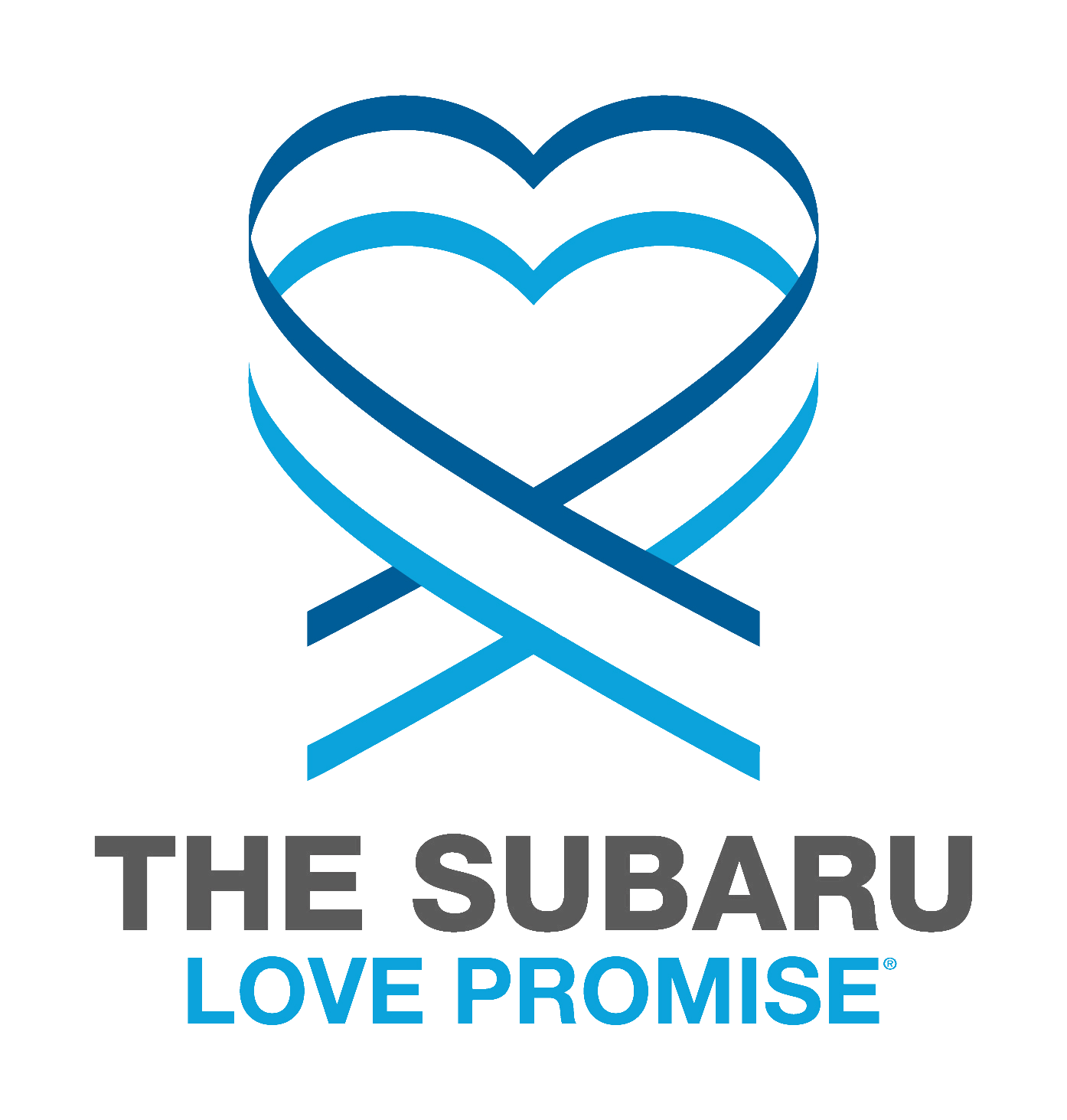 What is the Subaru Love Promise?
Subaru and our retailers believe in making the world a better place and the Subaru Love Promise is our vision of respecting all people. This is our commitment to show love and respect to our customers and to work to make a positive impact in the world.
How is Gresham Subaru dedicated locally to the Love Promise?
Our Love Promise can be seen in various partnerships with local charities and non-profits. We're grateful for the opportunity, not only to be a part of our community, but to serve it as well.
dexter mccarty middle school, harmony academy
Randalls Childrens hospital, Community Cancer Fund
Love Promise Stories from Gresham Subaru
Subaru and Gresham Subaru believe in making a positive impact on the communities in which we live and work. We uphold that belief through our Love Promise Community Commitment. Every month, we select inspiring stories from customers and partners from around our area who strive to support our collective commitment and feature them here
Gresham Subaru's Support Backs the Opening of a New Youth Recovery Center! - Tarra M
Here in Oregon, our teens are experiencing trouble with addiction and accidental overdose at a quicker growing rate than anywhere else in the entire country. We also have very few places for teens and their families to go for support. With the support of Gresham Subaru, 4D Recovery will open a Youth Recovery Center providing free and zero barrier services to teens and families in our local community. This new center located in SE Portland is projected to help hundreds of teens and their families! This space will be a safe, sober, and supportive space where teens and their families can find healing and support. Thank you for making this possible Gresham Subaru!
---
great customer service! - megan m
I wanted to take a few minutes of your time to share with you my experience with Gresham Subaru and "big" Subaru. I could not be happier with all your teams, from service to sales. My fist Subaru was in the shop a number of times. Every time it came in I knew that the team was doing everything they could to fix my car. They kept me well informed, treated me like a smart human (while not using over complicated tech terms) and used compassion in every interaction. They ensured I had a ride or rental car. They took my concerns serious and gave me ideas to help with diagnosis such as videoing the issues while they happened. After two years I decided to look for a new vehicle that would be more reliable. Matt and Crystal were beyond great. They explored options with me around how I use my car and what I wanted and did not want in a new car. Once we figured it out they worked with me locate the car and kept me up to date on when the car would arrive. By the time I came in to pick up the car the paperwork was ready and all we had to do was sign with Kanoe, who again made the process easy and clear. I had no concerns about buying another Subaru mainly due to how I was treated! Thank you for being a company that still cares about people not just numbers. I am a graphic facilitator and here is a little graphic thank you. Take care Megan. 503-860-6509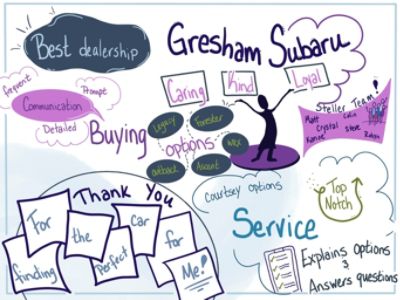 ---
Gresham Subaru grants Peter's wish to go to Hawaii! - Fletcher J
Gresham Subaru has been a longtime supporter of Make-A-Wish Oregon and this year, went all out to make Peter's wish special! As a part of the Wish Upon A Car Raffle that Gresham Subaru is the presenting sponsor for, they grant the wish of a local child and throw them a special party at their location to celebrate the exciting news! Wish kid Peter was referred as a teenager, after being diagnosed with a brain tumor. Due to the pandemic, he had to wait over three years for his wish to be granted. During that time, he had something to look forward to, helping him manage and fight through his treatments and hospital visits. When Gresham Subaru heard about Peter's wish, they jumped at the opportunity to help make it come true. They threw a wonderful party for Peter, his family and friends complete with a Hawaiian flavor with food and more! Shortly thereafter, Peter traveled to Oahu, swam with dolphins,, and enjoyed a relaxing time away with his family. He also used his incredible artistic skills to draw and photograph the tropical island. Gresham Subaru is an amazing community partner that continues to put those less fortunate ahead of themselves by supporting local wish kids as well as many other wonderful organizations. I want to personally thank their General Manager Jake and the entire team for their amazing work to make Peter's wish come true!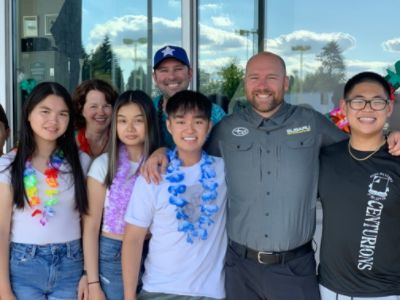 ---
A Life Full of Adventure - zhi j
Gresham Subaru empowers young people through their generosity, support, and outstanding commitment to excellence. 4D Recovery and Gresham Subaru are longtime community partners and together have helped countless young adults to make one of the biggest purchases of their lives.Together they have helped change the lives of so many. Together, they have given those who have experienced very difficult life circumstances something to smile about and something to make the journey a little easier. Meet Zhi Johnson, a young person in recovery who recently received the greatest surprise of all! Zhi has been a client at 4D Recovery, a local nonprofit that helps young adults to find and sustain their recovery from drugs and alcohol through peer mentorship, drop-in centers, leadership development, recovery events, and supportive housing, for 1.5 years and is nearly 18 months clean and sober! With 4D they've been able to maintain their sobriety, navigate resources, as well as set and achieve goals. One of these goals was getting into a car that would enable them to attend meetings and recovery events, get to and from work in a timely manner, and venture out in the Pacific Northwest to experience all that Oregon has to offer. "This car means safety, reliability, and a life full of adventure." shares Zhi. 4D Recovery recently presented Zhi with a check for $5,000 in honor of Nick J. Smit, former General Manager and owner at Gresham Subaru, as a part of the Smit Scholarship fund, an annual scholarship to continue and honor his legacy. Zhi knew immediately she would purchase her car from Gresham Subaru because it is important for them to do business with a business who truly cares and supports the young recovery community. In fact, they were so ecstatic that immediately following receiving the check they went straight to Gresham Subaru and bought their new car that same day! Zhi was worried about financing and what they would be able to afford. Credit and money is often a difficult subject to navigate for those in early recovery due to the choices we made in active addiction. Gresham Subaru eased their worries and assured them they would find something that fit the budget. That is exactly what they did. Zhi couldn't be happier with the overall experience and the end result in working with Gresham Subaru. Thank you Gresham Subaru for continually and generously supporting young adults to take back their power and create the life they want and deserve.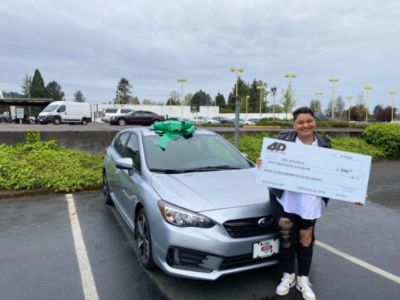 ---
Valentines day suprise! - christina m
A few years ago, I started my car buying journey after seeing my neighbors brand new 2019 Subaru Ascent. At the time, I was driving a 1988 Buick passed down to me from my father, who had purchased it when it was brand new. My connection to this vehicle was unique because it reminded me of him, and I loved it. However, after a leaky moonroof and being less than reliable, I knew it was time to start looking. I set my eyes on multiple models and spent the better part of two years comparing various models and speaking with numerous dealerships. I began by asking all sorts of questions to an outstanding salesperson at the dealership and ended up deciding on the new Subaru Impreza sport sedan. The only thing left to do was to see it and drive it; it sounds pretty simple, right? Wrong. Unfortunately, that wasn't possible due to the national chip shortage. I sought the advice of my neighbor, who then recommended I call Gresham Subaru, where they had a wonderful experience two years earlier. So I made the call once again and got in touch with a gentleman named Sam. Over the next six months, Sam answered a laundry list of questions and helped me through the research process of making sure I was getting the right car with the right features. With Sam's guidance, I happily ordered an Impreza limited with all the safety features I wanted. Sam informed me it would take about two in a half months to arrive. After eagerly waiting, I received a call from Sam letting me know my car had arrived two weeks early! I was in complete shock, for I had just undergone surgery on my eye and could not drive a car for a couple of weeks, let alone drive to the dealership to sign paperwork. Sam let me know that was not a problem, and he would have the special tint applied before I came in and took delivery of my new car. After hearing, I may not get the tint applied before taking delivery due to a minor scheduling issue, I spoke with Jake, the General Manager. Jake then assured me he would get the tint done and asked if he could help with anything else. I then told him I was scared to get to the dealership to take delivery due to my recent surgery. Beyond my belief, Jake offered to drive the car out to me with Sam and deliver it. Not only that, he said he wanted to bring it to me on valentines day. Fast forward to Valentine's day, the phone rings, and it's Sam saying, "I'm outside; come see your new car!" I couldn't believe my eyes. I opened my door, and there she was, my beautiful new Impreza with the specially applied window tint, a Giant red ribbon accompanied by a heart-shaped cake, and a dozen red roses along with a giant LOVE banner! I really felt so special, and my neighbors even saw all this happening and came over to get in on the fun! I want to say thank you, Sam and Jake. You made me so happy, and what a great experience this has been. I will be a customer for life.
---
Alki road and I - Bre B
Thank you Gresham Subaru for helping to support Alki Road and me. During my high school career I was hand picked to participate in a program led by John G, known as the brilliant outstanding women, or BOW's. I was pretty skeptical of anything that was helpful to my development at that point, but with the promise of free lunch I agreed. Immediately after the first meeting I knew I had made the right choice. I was introduced to students I had gone to school with for years but in a new light where we were all equally believed in. With this program, John and a few other teachers took us under their wing and showed us the right way to make a success story out of ourselves. I was given the chance to assess where I was at in life and where I wanted to go, without the pressure that typical counseling settings bring. We were given a toolbox for adulthood, and shown how to use it. The moment I knew that I had really changed gears was about 3 months into the program when I got my first after school job at the starbucks near my house. At that point I had never really given thought to where I wanted to go in life or what I wanted out of it. When it came to my home life, I was always encouraged by fear to not make mistakes, or the wrong choices. To be completely honest before this group, I had no ambition to follow any path I was given, because I could not envision success in my life. BOW's gave me other options, other roads to follow and showed me that I didn't have to have it all figured out at that age, but gave me the tools to figure things out as they came my way. It gave me the vision and opportunity of many different goals that I was now equipped to attain. This program pushed me, but it worked with my needs and it went at my pace. I started to feel better about the transition out of high school, and eventually after graduation I took on a full time position at starbucks and worked my way to supervisor shortly after. I worked that job, my very first job, for 7 consecutive years. I attribute so much of my early success to my mentorship with the BOW's program. My success story always has a mention of my early adulthood development that this group provided. I now work at a local credit union, serving my community and working everyday to navigate the path I have chosen for myself, with the tools I gained from BOW's so thank you once again for the support without it these programs would not be there and without these programs, I believe my life would be drastically different. Sincerely, Bre B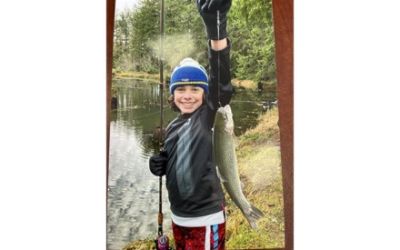 ---
Gresham Subaru makes Emmalynn's wish come true! - Fletcher J
Gresham Subaru has been an outstanding partner of Make-A-Wish Oregon for many years now and continued that into 2021. As a part of their Presenting Sponsorship for the Wish Upon A Car Raffle, Gresham Subaru wanted to make the wish of a local girl come true. Wish kid Emmalynn is just 4 years old, but has already undergone a kidney transplant that saved her life. When she and her family found out that that Emmalynn was going to have a wish, Emmalynn knew right away what she wanted, a play structure in her backyard with a rock wall and more! Once Gresham Subaru found out about Emmalynn's wish, they wanted to make the day that her wish was granted as special as possible! Nick, Jake, Renee, and the rest of their team did an incredible job putting together some of her favorites, popsicles, Capri-Sun, sandwiches, and a bunch of toys! Emmalynn was overwhelmed by the party that Gresham Subaru through for her and her family couldn't have been more appreciative! At Make-A-Wish, we aim to make every wish a once-in-a-lifetime experience, which is why our partnership with Subaru is such a perfect fit. Subaru is always looking to exceed expectations and there is no doubt they did with Emmalynn's party and wish to have a play structure! Thank you Gresham Subaru for caring about families in our local community and for making a positive impact in this challenging time!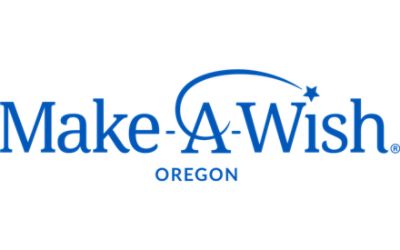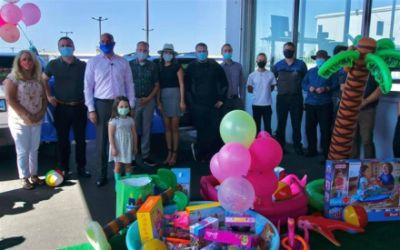 ---
So Thankful for Gresham Subaru - John G
Dear Gresham Subaru, I am so thankful for the generous donation, Going where no one has been before has many challenges. A helping hand to navigate is one of the best tools you can have along the way. I myself can attest to finding tremendous assistance with the Dynamic Young Men group that I had the privilege to be a part of at Fort Vancouver High School. We were able to surround ourselves with people that were very successful in their fields of study/work and learn many tools that would give us the best chance to become successful in the journeys that we choose. As a young child I grew up in and out of homeless shelters and other low income housing structures. My single mother had very little formal education and no family to help her raise the two remaining children that the state allowed her to keep. She had a grand total of six children. Four of her children were taking away to the system due to her substance abuse with drugs. Luckily, for my older brother and myself, she got on the clean and narrow through the help of a community outreach program. By her doing this for us it gave my brother and I a chance to overcome the adversity of poverty we were in. Going into high school it became clear that you could really improve yourself by laying the groundwork for a better life, or you could really mess things up and continue the cycle of destruction. Unfortunately, I had many friends get girls pregnant, drop out of school entirely, and or go to juvenile detention because of the poor choices that they made. With a lot of chaos around every corner, navigating the road ahead of myself was made easier by being able to join a group like the DYMS. I was invited to join my Sophomore year of high school by John Griffin. The "Pledge of success", was the DYM's group motto. Taking the pledge seriously was the best thing that happened to me, as I learned the routes it took successful people to get where they are today. The groups mentors showed me many things such as: the correct ways to engage in their specific workplace settings, how to formally conduct a professional meeting, and how/when to apply yourself powerfully but also respectfully. These tools are simple, but when you come from where I'm from- with no fathers around- these life skills are never taught. The way you conduct yourself can really portray your intelligence. Words are powerful, but more so are actions. The mentors of the group express this religiously in our meetings and as a mentee you began to see how this matters in your own life. You are most like the five people you surround yourself with. In high school I was able to be around many great mentors of the DYM group. When you aren't quite sure how to get where your going yourself, it's great to have those five people who have been there to help you navigate where your looking to go. This program allowed me to do just that by gaining their knowledge, which I have applied many times in my life. This program truly put the final touches on me as a person to be successful in graduating college. To this very day I follow the motto of the group now as a successful professional athlete. I am forever thankful for the opportunity that i had joining the group. Sincerely, Richard VanSiclen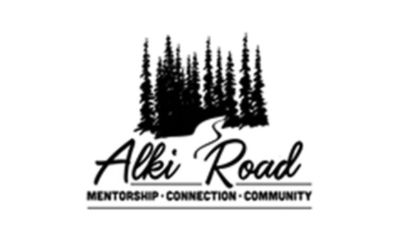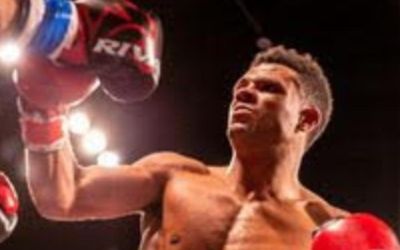 ---
Make a Wish - Fletcher J
Dear Gresham Subaru, Thank You for all you did for the car raffle this year including your donation of a car detail. Thanks in part to you, it was our MOST successful year ever!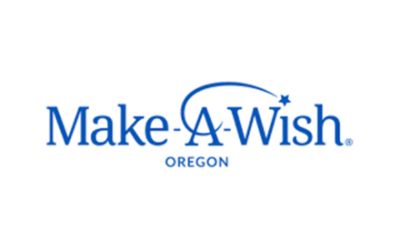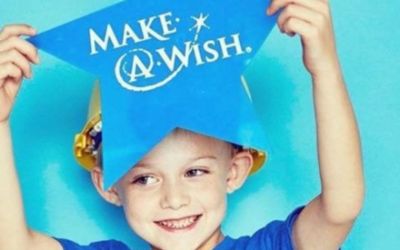 ---
Thank you Gresham Subaru for your support! - John G
I want to take a moment to thank you for the donation through Gresham Subaru. I know that I have thanked you many times in passing but your contribution has made such an impact this year that I wanted to formally thank you. A bit of background on Alki Road Mentoring...As Principal the last 25 years I have seen many, many students fall through the cracks of being successful... simply because they didn't have the correct behaviors and skills necessary to operate in our society. As you know, being in the people business those "success skills" are paramount for a young adult entering the world outside of school. The last 12 years we have created "success luncheons" to do just that. Once a month we have the students at 4 different High Schools sit down with mentors from the community and simply talk about a theme for that day. Examples of themes are : first impressions, taking responsibility, work site protocols ...Long story short, we have impacted 512 young women and men to graduate from high school. These are students who were not on track to graduate, but by connecting these students with an outside mentor who cares, we have achieved the unheard of success rate of 100%. (we had one student, who didn't graduate on time but finished in the summer, so I still count him :) This year with your donation we were able to continue the program and help 53 students meet their goal. I'd like to tell you the stories of 2 of these students but it could easily be any of the 512 from the past. Monique (Mo) was an extremely driven girl who wanted to escape a crushing world of misfortune. One parent incarcerated, one parent drug affected. Mo was losing her battle with school because of the responsibilities she took on for the family. She listened at our luncheons and realized that she would be forfeiting on average 3.2 million dollars of income in her life if she didn't finish high school and attend some sort of schooling after graduation. We also were able to convince her that the world of poverty she would be heading into would only continue the life she was following. Fortunately, she bought into the ARM program and did what she could to rise above the chaos. We were able to get her an interview with a local Justice, we dressed her professionally, simulated an interview and were able to set the table for her success. She is working as a paralegal and is on track to go to George Fox University on scholarship. All of this would not have happened without the kind and generous gift from you. I can say without wavering you saved the future of that student... Mike, was a greasy haired, pimply faced kid who was quiet in the back of the room. He never engaged, never spoke up, and simply hid his whole life. We were able to talk him into joining our mentor luncheons and he connected with an adult who guided him through a positive impact walk. We were able to; get him to a dermatologist, dentist, barber, clothes shopping... a suit we purchased was worn to school once every two weeks ...we taught him manners and protocols to engage with people...the transformation for this kid would bring a tear to your eye. We later found out that he was homeless and estranged from parents who gave up on life and resorted to drugs. Mike wanted no part of that world. Currently, he was able to make up 5 deficient credits this year (unheard of at any school) and as I'm sending this e-mail he is picking up his cap and gown. The tears of his support team are flowing! I would like to say these students are the exception, but in fact they are the norm. On a personal note, I cannot tell you how important your donation was. I was in a difficult position of nearly shutting down the most successful program in my 35 years in education.Your ability and willingness to step up allowed me to continue and more importantly grow a program from one school to four. I cannot thank you and Subaru enough for your generosity and commitment to our forgotten kids. Sincerely and gratefully, John Griffin Director Alki Road Mentoring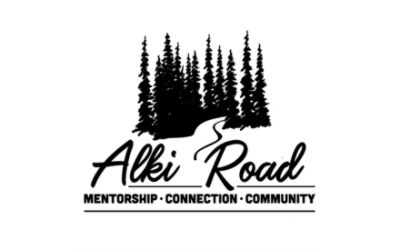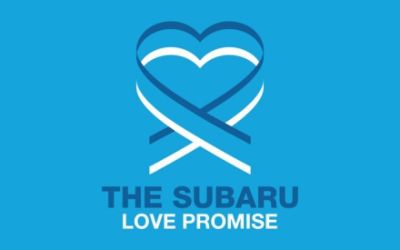 ---